No this isn't Agatha Christie novel, it's an art exhibition. About Death. Which was brilliant.
The exhibition comprises over 300 pieces of art, sculpture, anthropological pieces, and more. I'm no expert but I thought it was brilliantly curated. Great lighting, well presented, and er, other curatorial goodness. The first room is full of art relating to death with lots of 'Memento Mori' – which is Latin for 'Remember your mortality' or 'Remember your going to die' (I did 5 years of Latin at school and it just paid off). Then things diverse into skulls, masks, models, pictures, and even cool things like a bone candelabra. It's downright fascinating.
I would have liked a bit more anthropology however. There were some really cool masks and statues but they were so interesting I wanted a few more. It is a minor quibble though.
Here are some photos to give you an idea of just quite how much Death is on display: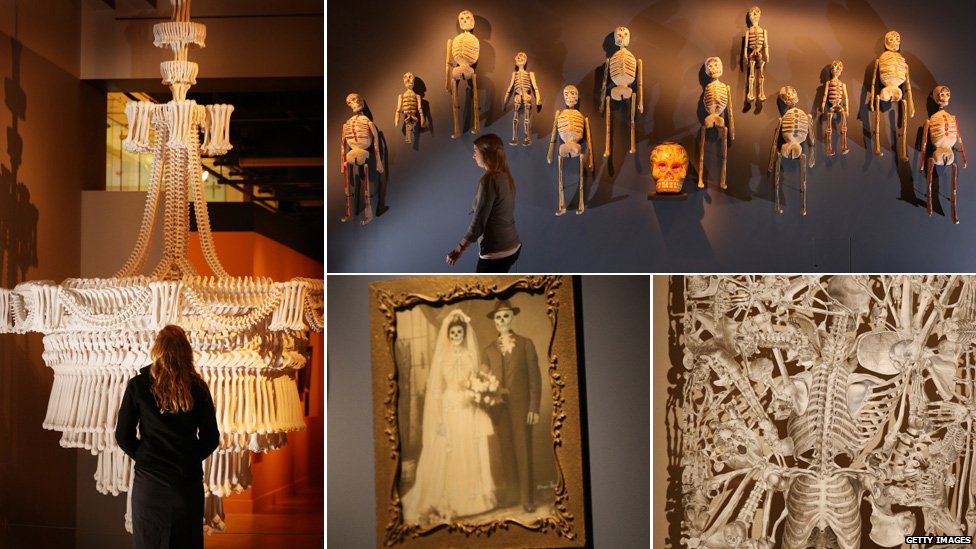 Death: A self-portrait is on at the Wellcome collection until the 24th of February. It is well worth a visit and like all exhibitions at the superb Wellcome collection, it is free. So if you're in London, check it out.
Here is a video about it:
http://youtu.be/ZDybI1vRSbE
The Wellcome collection is at 183 Euston Road, London (opposite the main entrance to Euston).
For more info, click this link. Death: A self portrait.