As I have mentioned frequently over the last few weeks, I am currently on holiday in Thailand. For some reason this caused a lot of envy-laden comments amongst my Facebook buddies. Bastards. I suppose, to be fair, I had just posted a link to this website from a hammock. Which would annoy me too if I had read it. But hey, bollocks to them.This is going to be way more annoying.
I know Thailand incredibly well. I even used to write for a well known travel website on the country. For some reason however, I had never been to Railay beach even though I had always wanted to. It is a stunningly beautiful part of the world and I highly encourage you to go.
The main problem you are likely to face is where to stay. The entire peninsula is basically a load of interlinked resorts, which is a bit of a shame. On the West side, there is the main gorgeous beach, lined with posh resorts. They seem nice enough, but the food we had was ok and a bit overpriced. Another option however, is to head for the East side, (which is a bit swampy) and enjoy the cheaper nosh there. A third option is to do what we did: stay in Ao Nang (which is ok but has good food) and just take longtail boats everywhere.
If you are in Thailand and haven't visited, you should. It's gorgeous. If you don't believe me, here is a photo: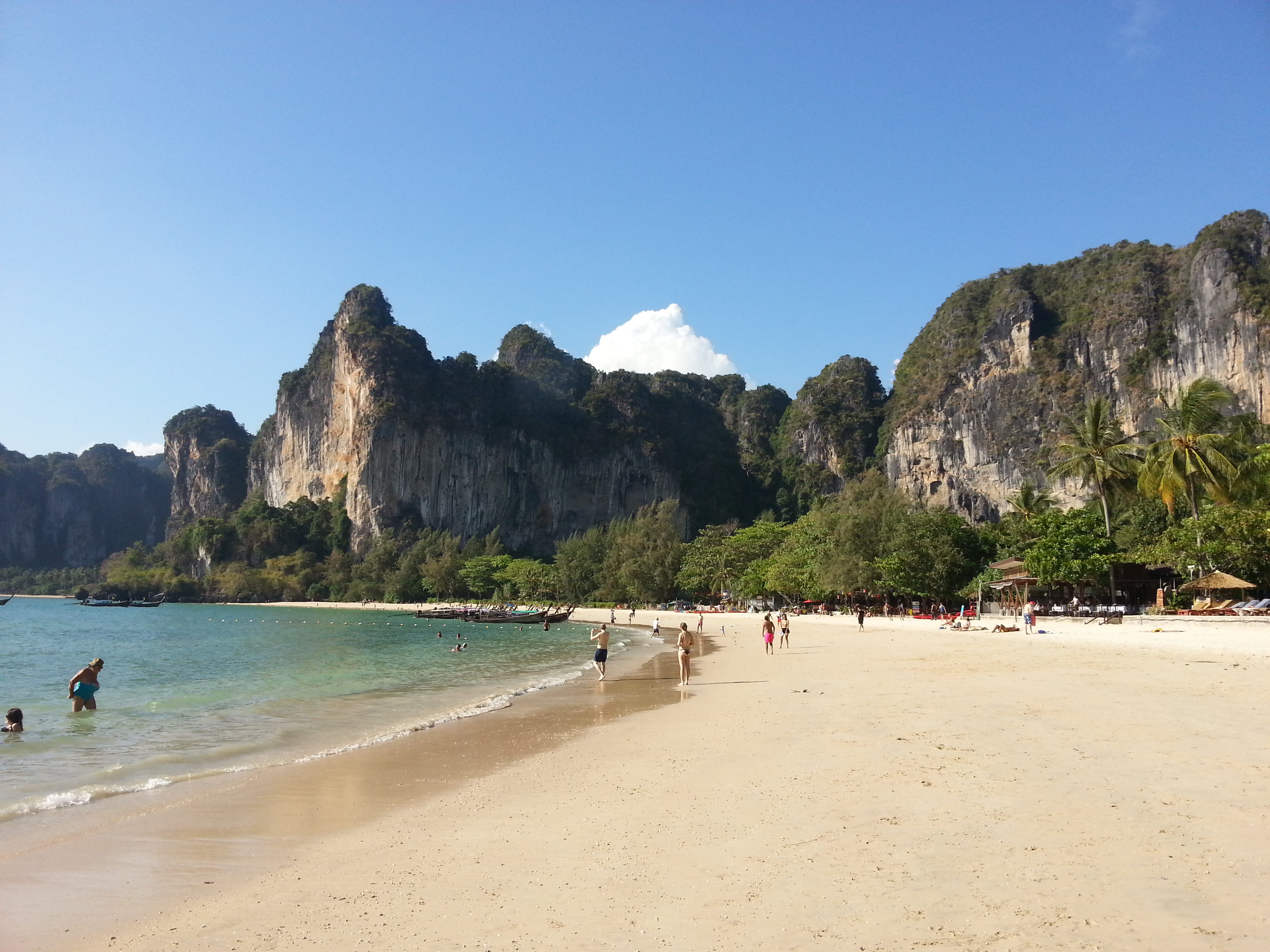 Here's a panorama. Because I can. Unfortunately my wife's arm moved and now she looks like a mutant. The beach is nice though.