I bloody love a good internet meme and this one is a good'un. Remember Planking? That was so last year. Or the year before perhaps. Ages ago anyway. There have been a ton of memes since then but they, like planking and Pottering, have all been kind of crap and pointless. Then, this year, there have been two awesome ones. Huzzah for 2013!
To be fair they are quite similar.. They both involve people with a fair amount of time on their hands doing silly things on camera recreating something a bit nerdy. The first one was called Hadouken. It originated from a move in Street Fighter. Happily I remember Street Fighter 2 and all the moves from a teenage life spent in games arcades in Hong Kong in the late 1980s. (A youth well spent  by the way.) Here are a couple of examples:
Cool isn't it? Before this was 'Pottering' but that was awful. Exhibit A: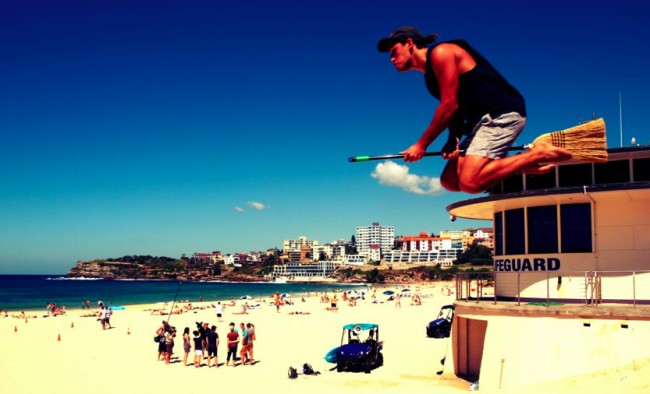 But now… there is Vadering.
Remember when that pillock in the Death Star in Star Wars: A New Hope mocks Darth Vader? (The first one back in the 70s.) He calls the Force an ancient religion even though it was one of the most powerful and respected things about 20 years before and had been for literally thousands of years. Vader rightly chokes the moron. Then, in Empire Strikes Back (the best of the Star Wars films – fact) he starts chucking shit about with his mind, like a demented Uri Geller that isn't a fraud. Well that combo (used in the games) is the new thing to utterly waste your time posing for. 'Vadering'.
Time well spent quite frankly. Vadering is cool. If we had the internet and weren't so naively obsessed with sex and drink and drugs back in the early 90s, I would have spent all my time doing this sort of thing. I give you… Vadering…