Two days ago I narrowly missed a load of riots in good old London. In the morning I had to get a visa for my upcoming trip to Thailand. I then got the tube to Leicester Square and wandered into Soho for a bit of lunch at Wahaca (which was awesome if you are interested). I then meandered around Soho before going to my eye laser people on Tottenham Court road to have a check up on my eyes (which are also awesome). I then walked down Charing Cross road to look at books then down Bond street where I had a coffee and met my wife for a bit of shoe shopping (not quite so awesome). From there we walked around the area before having a quick pint at Green Park where I got on the tube to go to work. I even saw Bob Geldoff out for a bit of Christmas shopping. A very pleasant day. Except for the work bit at the end. 
I somehow missed all the riots just a few minutes down the road. I knew there were protests that day but the police usually surround them. If things kick off or the rioters smash stuff then the cops either club them and get accused of being heavy handed, or let them smash a few things and get accused of not being prepared. All fairly normal. 
I knew things might not be going to plan when vans of police kept belting around every corner. If I looked south, I could see helicopters. In shops I could hear the radio warning that rioters were heading our way. On twitter and the internet there were reports that they had burnt the Christmas tree in Trafalgar square (a few minutes walk from Leicester square). They then smashed shops on Oxford street where I had just been then shouted their way up Regent street and attacked Prince Charles's car – a road I had just crossed. 
I wasn't particularly worried about the rioters as I haven't cut my hair in a while and was unshaven and scruffy, so would probably be mistaken for one of their own. I was mildly concerned about being 'kettled' by the police and trapped for hours but not that bothered really. London has a lot of alleys and twisty back streets and I know a lot of them as they tend to have late night bars on them so I was confident I could escape. I was mostly concerned that the tube station I needed to get to would be shut and I would be late for work because of some dickhead rioters or overzealous plod. I am freelance and charge by the hour after all. 
At first I was all for the protests. How does making a student take out a massive loan, that will eventually be paid back decades later, help our economy right now? Will this mean even bigger rises for foreign students? They pay almost triple the fees of local students – apparently so that fees for locals can be kept low. Cameron said last month: "foreign students will still pay a significant amount of money – but we should be able to keep that growth under control". (http://www.bbc.co.uk/news/uk-politics-11724431) Well that's ok then. We are already one of the most expensive places to study outside of the US but as Cameron should be able to keep things under control then they probably won't all go somewhere else and lose universities pots of cash from people who pay a lot in advance. 
Of course there millions of arguments, some very good, for both sides. I can't be bothered to go on any more about it. The point was that I was all for the supposedly peaceful protest. My image of students remained a mixture of: 
and: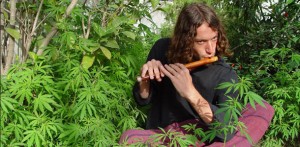 and just a bit of: 
Unfortunately, the protest got hijacked by a load of twats. As usual. This has caused a lot of people to think less 'Yeah! Stick it to the establishment' and more 'you pointless bunch of pricks, why smash windows on Oxford street during the shopping season and burn down the Christmas tree'. It was as if they were attacking Christmas, the joyless scum. 
Most of the rioters (as opposed to the protesters) looked suspiciously like the sort of non-student who just like a fight and hates capitalism and the royal family and blah blah blah. In fact they look a lot like the sort of people who hang out around the bridge in Camden down the hill from my flat. 
Quite frankly it's all very sad. The next time the students protest, they should casually ask others in the crowd if they are up for smashing a few shops. If they answer is yes, they should beat them up with truncheons in a powerful ironic statement of some kind. Then they can still have a protest, people will like them, and I can shop in peace. 
It won't change anything anyway. I can say that because I'm a cynical grown up well versed in the frustrations and pointlessness of real life. The only way they could really get stuff done is through spreading embarrassing secrets about the government on the internet then hacking into websites and stuff. They'll have to wait their turn though.