This is a page sampling some of my published articles from Thailand that might be of interest.
A lot of the stuff I wrote will be omitted as they are now out of date – listings to events that are no longer on, hotels that have changed, and pubs or restaurants that no longer exist. There were also: interviews with artists at art exhibitions that have already happened, a publicity piece with two ladies starting a lingerie business, opinion pieces, and others. All of which were fascinating, informative, and bloody well written but wouldn't really fit in here. Other pieces I am not legally allowed to reproduce due to fascist legal reasons.
So here are a few that I can find and am still allowed to show. I will post new ones every few days as I get round to finding the photos and the articles themselves. My filing system is slightly erratic.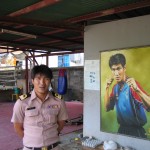 My interview with the legendary Muay Thai champion and boxer Somrak (or Somluck) Kamsing. This guy was already a famous fighter before representing Thailand at the Olympics and winning Thailand's first ever gold medal. He is revered out there now. He has also fought Jet Li onscreen and rather bizarrely released an album. My cab driver was in awe when I arrived at his gym and he was there to meet me.
The interview was part of a publicity campaign for 'The Contender – Muay Thai'. I don't think the show ever happened.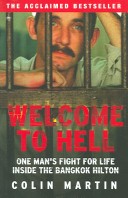 Welcome to Hell by Colin Martin
A book review about an allegedly innocent guy who gets chucked in a Thai prison for murder and has a crap time.
An article about some of the undead that haunt the Land of Smiles
More to follow…